The World's Game, Your Community, Your Team!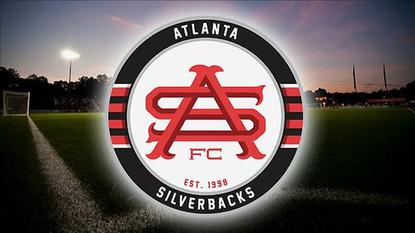 Soccer is buzzing in the Greater Atlanta market and the Atlanta Silverbacks are ready to shine again in 2018.  True North is currently building the sponsorship partners for the entire 2018 year.  All sponsors receive branding and exposure with the team, players and 5,000-seat Atlanta Silverbacks Park for all of 2018 — including access to the 600,000+ visitors, 400+ amateur, youth, coed teams and the largest Hispanic soccer league in Georgia (100+ teams).
The Atlanta Silverbacks compete in the Southeast Conference of the National Premiere Soccer League (NPSL). The NPSL is a national league that operates in the 4th Division of the U.S. Soccer pyramid.   
17 Regular Season league matches (10 home) 
Extended Brand Exposure: Away matches in New Orleans, Knoxville, Chattanooga, Nashville, Memphis, Asheville, Charlotte, Birmingham, Hampton
Several more "friendly" matches scheduled
Opening match May 6, 2018, Atlanta Silverbacks Park
1,500 average Match Day attendance
Atlanta Silverbacks Audience
Gender:    70% Men   30% Women
Household Income:   $75K+
Lifestyles:   48% Married  75% w/children in HH
Race:   White – 42%   Hispanics – 27%   Other – 31%
Sponsorships range from $5,000 – $40,000
Brian Baker, Founder, Managing Partner
True North Management Group
brianbaker@truenorthmgtgroup.com