New Client: MomoCon Convention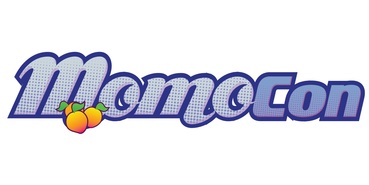 May 24-27, 2018
Georgia World Congress Center, Atlanta
Branding Opportunities:

 
Presenting & Official Sponsors

Sponsors for Main Stage, Attendee Bags, Panels, Workshops, Exhibit Areas, Tournaments, Awards Show

Brand Activations

Large Format Banners

Special Events, More.
MomoCon is an all-ages Geek Culture Convention in Atlanta. With more than 31,000 unique attendees and 84,000+ turnstile attendance in 2017 (May 25-28), MomoCon is one of the fastest growing all ages conventions in the country. 
Fans of Japanese Anime, American Animation, Comics, Video Games, and Tabletop Games come together to celebrate their passion by costuming / cosplay, browsing the huge exhibitors hall, meeting celebrity voice talent, designers, and writers behind their favorite shows, games, and comics and much much more over this 4-day event.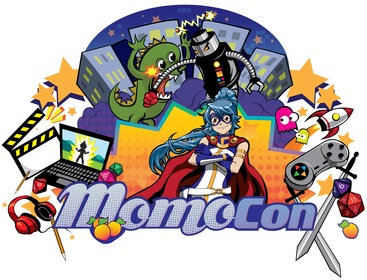 2017 MomoCon RECAP – May 25-28, 2017
Georgia World Congress Center
31,000 unique attendees, 84,000 turnstiles for 4-day event
64% of attendees from GA (16% SC, FL, AL, TN)
53% Ages 18-25
53% Male
Hosted 5 content rooms and 6 Tournaments- all live on Twitch – generating 350,000 unique viewers, 1.2 mil minutes watched
300+ different exhibitors in 150,000 sq ft of exhibit space. 
190,000 sq ft gaming hall featuring PC Freeplay, BYOC LAN, 80 console stations, 4 e-sport stages, and 100 tournament stations. 
350 panel sessions, 180 accepted media, and 100 guest speakers.
Social Media Community:
momocon.com

 – 1,014,295 unique views 
(5/30/16 – 6/1/17)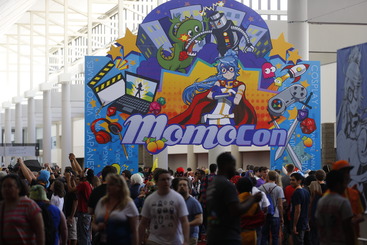 Contact me directly for more information:
Brian Baker, Managing Partner
True North Management Group
brianbaker@truenorthmgtgroup.com
(404) 641-1932