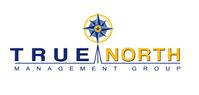 SPECIAL CLIENT ANNOUNCEMENT from True North Management Group — June 22, 2016
Thomas Bach Contributes Preface for Coubertin Novel
THE IDEALIST, By George Hirthler
"In reimagining Coubertin's life, Hirthler not only pays homage to our founder, but gives us a portrait of a man for whom no sacrifice was too great, no challenge too high, no goal too distant."
  – From the Preface
The Idealist, George Hirthler's historical novel on the life and times of Baron Pierre de Coubertin—the founder of the modern Olympic Games—continues to garner praise from the leadership of the Olympic Movement.  
IOC President Thomas Bach has contributed the following PREFACE, which is reprinted here as it appears in the novel. 
The Idealist is a vivid portrait of an extraordinary man set against the backdrop of transformation that gave us the splendors of Paris in the luminous years of the Belle Époch. Hirthler's meticulously researched writing evokes a vivid historical panorama of the birth of the modern Olympic Movement through the eyes of the man who made it happen. 
In the pages of this novel, we are transported to the front rows of history and immersed in the untold story of Coubertin's unrelenting drive to create our world's greatest celebration of humanity.
The Idealist is now printed and bound and about to be shipped to those who have ordered advance copies. See below for link to the book's web site. 
Order your copies today: www.coubertintheidealist.com 
Author George Hirthler
For more information, please contact me directly:
Brian Baker
Managing Partner, Founder
True North Management Group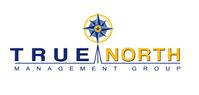 Atlanta, Georgia, USA
+1 (404) 641-1932
BrianBaker@truenorthmgtgroup.com
About Us:
True North is proud to be helping George Hirthler spread the word of this unprecedented Olympic novel.
True North was founded by former USOC sports marketing executive Brian Baker in 2007.  
We focus on helping properties monetize current and strategically created new assets with their viewing audience/consumers, advertisers and sponsors. Client and industry focus on Olympic Movement, Digital Media, Work/Live/Play Retail Development and Entertainment Programs/Events.